Windshield Repair
With professional auto glass technicians like us, you must focus on maintaining your windshields in the best possible conditions. As a result, you will enjoy the benefits of having well-fitted windows.
Maintaining an intact windscreen is critical for ensuring that visibility remains high and drivers' safety isn't compromised by breakage or other accidents due to faulty installations.
The windshield of your car can be damaged in many different ways. Some examples are because of:
Debris
Minor debris can cause significant problems such as stones, which could hit your car directly and damage it badly enough to need the windshield replacement in some cases!
Bring your car in for a windshield replacement, and not only will you be driving with confidence but also knowing that it was well taken care of by our team. We offer affordable prices on all types, so stop by today!
Weather
Heat and cold can cause tiny chips or cracks in your windshield that require professional repair services. Ceres Auto Glass & Windshield Replacement Specialist is committed to providing you with the best quality workmanship according to industry standards near Ceres, CA, so we'll get it done right!
When you need a mechanic to take care of your car, it's evident that we are the best around. There is no job too big or small with our auto glass services and windshield repairs for any type or make or model- there is no job too big or small!
At Ceres Auto Glass & Windshield Replacement Specialist, we're here to help! We provide guaranteed services with friendly staff who are happy to answer any questions about your car or our company.
Request a quote
---
#1 Windshield Repair Ceres
Local Auto Glass Ceres
The Ceres Auto Glass & Windshield Replacement Specialist team is committed to ensuring that you have the best experience possible here in the Ceres area. You won't find any big companies driving up prices or taking longer than they should-we're all together!
Affordable Windshield Repair Ceres
You'll be happy to know that our services are always affordable and we enjoy working with both new customers and returning ones. We never want you feeling like the price of your repair is too much, which makes us one great option for auto glass in the Ceres region!
Friendly Car Window Repair Ceres
We've been doing this for years and know how important it can be when making such decisions, so rest assured that we'll take care of everything from the start-to-finish! With our quality service combined with friendly contractors who follow through until they exceed your expectations – there's nothing else like us around these parts of Ceres.
Trust Glass Company Ceres
We know that when you're in need of auto glass repair, trust is key. That's why our team arrives right away and does their best work to offer satisfaction guaranteed!
Professional Ceres Windshield Replacement
When you need new windows for your car, don't hesitate to call on the professionals at Ceres Auto Glass & Windshield Replacement Specialist. Our window replacement services ensure that efficiency and customer satisfaction are key to a smooth process from start to end! They will be able to assist with any concerns quickly & effectively, but they are also cross-trained. Being cross-trained means that there's always someone available who can step into another department while maintaining quality workmanship, leading to happier customers.
"Ceres Auto Glass & Windshield Replacement Specialist is a top-rated company that does their work efficiently and with great professionalism. They make sure to provide excellent customer service, which makes them stand out from other companies."
---
Jane Loren
Ceres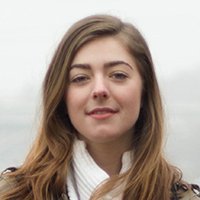 "I know that you're probably thinking it's hard to find a good company, but I can tell from my experience with Ceres Auto Glass & Windshield Replacement Specialist. They are definitely number one in quality."
---
Dana Rosen
Ceres
"I'm so glad I found Ceres Auto Glass & Windshield Replacement Specialist. The work they do is second to none, and their customer service really stands out in this industry."
---
Madelaine Taylor
Alemandra
The Ceres region's leading professional Windshield Replacement service since 1999.
We're available
9:00 am – 5:00 pm
8:00 am – 6:00 pm